Our four pillars of purpose
inside boundaries of paradox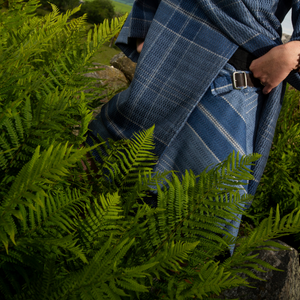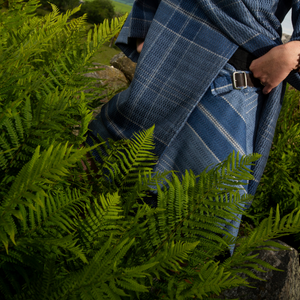 using our voices & hands for change
defined by what we are not
Inclusive Creativity could be two big impact pillars in one, but when paired it's more than double!  We like to think we have twisted these two values together and pushed the boundaries, broken lots of rules, but in truth we probably are just doing many things like we did in the past.  You know the time when we bought less, paid more for it, we knew who made it, we even had a hand in deciding how the finished garment would look.
Time to show you our bad-ass Inclusive Creativity!
Pillar Issue : Sizing
Issue : Nobody knows their true size, the fashion world has created a vanity sizing regime to play into our size insecurities!
Action : So we do not use it, we know you womxn get the flaws in this programme.  We list every piece of clothing with the actual sizes, and we know you are totally cool with measuring up your vitals.  We have a handy measure up page, and are always on hand to answer any questions.  Loved clothes fit better, care for the planet and are cheaper.  Remember that cost per wear calc in our pricing transparency page, it's a game changer!
Pillar Issue : Fabric Waste
Issue : When we saw 'fashion' patterns for the first time, we were like "seriously do people really put 25% of that fabric in the bin?"  Cutting curves and odd shapes for a vanity size that does not exist?
Action :  Everything we make is made from squares, rectangles and the odd triangle.  Why?  So no waste, and not only that it makes us be super creative in ensuring that our clothes have bad-ass shape not just by cutting out a bit.  That's the least creative thing anyone can do, it's easy, it's wasteful and is it really something we want to promote when we wear our clothes?
Pillar Issue : Multi-Styling
Issue : Since when has single-use clothing been the norm, and that multi-styling was literally as uncreative as putting a belt on or a necklace, or swapping a top colour?
Action : Multi-styling creativity is when you take a piece of clothing and you can turn it upside down and wear it, like our outerwear collection.  It's when you can tie it around your waist as a skirt then tie it over your shoulders as a cape or even tie it over your bust and have a dress, like our kick-ass kilt collection.  Limit hardware, create clothes that follow form and not restrict form.  You see where we are going with this one too, the cost per wear then becomes peanuts, you save when you buy clothes with truly creative multi-styling designed in.
Pillar Issue : Re-Use
Issue : When we talk about re-use we are talking about all forms of re-use.  Re-use is not just you wearing the same garment more then once, it goes way deeper!
Action : Re-use very much sits with our inclusive creativity pillar.  We make clothes that are for all, all shapes, all sizes, and all for sharing.  So the aim of the clothing game, is to wear everything as much as possible, whether that is you or someone else.  How many clothes have multi-size built in making it so much easier to share?  Not that many, because most of these brands want you all to have multiples of the same and have the sizing so limited that you cannot possibly share, or worse still should you change size at any point it doesn't even fit you anymore!
Re-use for us goes beyond that sizing flexibility, it also includes re-use of the fabric for something else.  When we create all of our clothing we are giving you one version of how these amazing pieces of fabric we wove at our mill can be assembled together.  When you de-construct you have highly usable fabric pieces because of their shape.
Pillar Issue : Unique Weave Style
Issue : So get this, Scotland is famous for tartan, a woven cloth with corresponding warp and weft colours.  But at no point did anyone say YOU must weave it in one way, and one way only.... So our untrained little creative brains thought "we have an idea!"
Action : We don't weave any of our collections in twill, pretty simple really.  Being creative can be just that, all of our weave styles, the mixing method we design for our fabrics have meaning.  Like the Elements of Endurance tartan design, it has been inspired by the alchemy elements of earth, air, water and fire.  If you look closely, the fabric also has these symbols woven in.
Pillar Issue : Inexperience Asset
Issue : It is funny how so many people think you need to be trained to do something, but we say why do you need to be trained to be a good person or a good bunch of people wanting to do something good?  So we took our goodness and made it work in the most creative way, we realised not knowing was special!
Action : When we started the mill back in 2018, we were not put off by never having woven a single thing in our lives, we were not put off by the fact that we had never even worked in a textiles mill, we were not put off that we did not study 'Fashion' or textiles, and we were not put off by not having any 'awards' (because really what is that all about these days?...)  We felt we were doing something good, important, and worthwhile.  Since then we have learned so much more than we could ever have anticipated, but because 'we didn't know' it made us hungry for knowledge and unafraid to ask the why.
Pillar Issue : Clothing Design
Issue : There are so few people championing zero waste design, not upcycled design i.e. here's a bunch of ties and let's make a skirt, we are talking about here's a large rectangle of fabric - we want you to make trousers with no fabric waste!
Action : Sounds crazy, but so many people involved in the 'fashion' world do not ever design clothing that has no fabric waste.  It's become normal, accepted and disregarded.  Any wonder why textiles and 'fashion' is the second most environmentally damaging sector globally?  It's like they forgot how to creatively solve problems, all in the pursuit of 'image', they forgot the prime purpose of wearing clothes is protection.  Protection for the human body but also for the planet.  So we say back off you reckless fabric wasters, we will never sell any clothing that has been so brutally created.

The Bad-Ass Story of our Existence
Where did it all begin, the why then, the why now and the future of why not?
Officially A Rebel Member Of
Officially A Rebel Member Of