Our four pillars of purpose
inside boundaries of paradox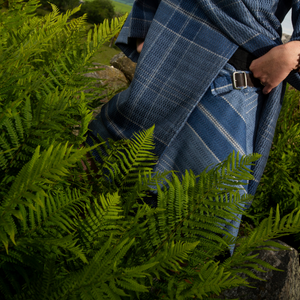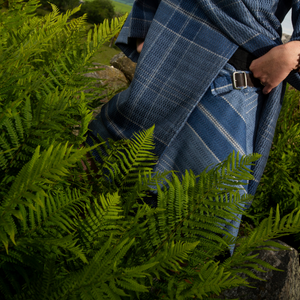 using our voices & hands for change
defined by what we are not
We love playing with all of the pieces of Prickly Thistle we create so we can push the boundaries and principles of sustainable zero waste design and share that with you.  Showing how you do not need to buy buy buy, looking for cheaper items knowing you always have to keep changing your wardrobe to 'keep up'  Buy once, wear forever, love forever and feel AWESOME because you are wearing the most stylish and head turning values ever.
Everything we create is done to not only protect the cultural icon that is tartan for the Highland region of Scotland, but we are rebelling!  Against the environmental damage, modern slavery and consumer mental health all cause by an industry we operate in.
Join us, be a rebel and show the world it is fabric over 'fashion', the fabric of you!
ALL 4 X A YEAR COLLECTION FILMS
 #WomenInKilts - Kilt - Episode 1
#WomenInKilts - Dress/Top - Episode 2
#WomenInKilts - Cape - Episode 3
Body Scarf & Century Coat - Episode 1
Cannot find a film on a product you want to see more of, just email us shop@pricklythistlescotland.com and we will get one up!
(This page will be updated regularly with fun films, so please come back anytime!)
The Bad-Ass Story of our Existence
Where did it all begin, the why then, the why now and the future of why not?
Officially A Rebel Member Of
Officially A Rebel Member Of