Our four pillars of purpose
inside boundaries of paradox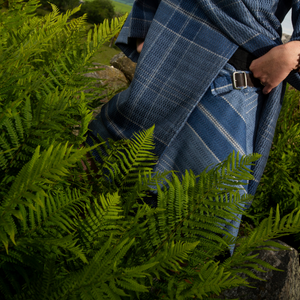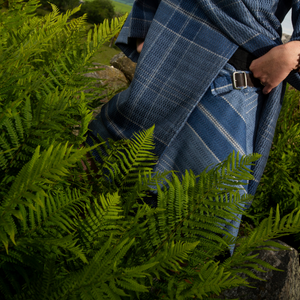 using our voices & hands for change
defined by what we are not
Repeal-It Marketplace FAQ's
Listed below we hope are all of the questions you will have about buying and selling pre-loved Prickly Thistle items on our new marketplace.  It will be a bit of trial and error we are sure to begin with, but if there is anything missing at all then please do email us anytime on repeal-it@pricklythistlescotland.com
SELLERS FAQS
What items can we list on the marketplace?
We will list any Prickly Thistle made and supplied products, this will be evidenced by your original purchase direct from us or via photography.  As we know our items are pretty unique!
How do I list an item for sale or passing on?
Please email repeal-it@pricklythistlescotland.com with the following information or indeed just pop us an email over about listing a pre-loved item and our team in the Highlands will make sure we help you with all of the information we need to list it on your behalf.
Listing Information includes, 
Product Description & Size Info
Product Condition
Product Location
Product Photograph(s) - Maximum 4
Price (if you wish to charge)
Shipping or Collection Options with charge
Your Contact Details
What information do I need to provide
Please note above the information we require, please note your contact details will not be listed on our website unless you wish us to do so.  We request this information just to make sure we can reach you should their be any queries throughout the process.
What happens when someone buys my product?
We will email you to confirm the item has been sold, and if shipping is required we request that you provide us via email the tracking information for the item so that we may pass this on to the buyer.  If a collect in person option was given please let us know this has been completed so that we may process your payment option.
What options do I have in being paid?
We will list your item and when the item has been sold via our shop we will give you three options in terms of payment.
Direct Payment - Your net earnings will be the sales value less a 10% admin fee.  The sales value comprises of the product value and the shipping value you wish to charge.  Sadly for this option we will be passing on the merchant charges incurred by Shopify, which are currently 2.2% + 20p per transaction and just a little extra to help towards the admin costs of listing your item on our marketplace.  For example a pre-loved item listed for £30 plus £5 shipping, under this option you would earn from our listing £35.00 less £3.50, a net total of £31.50.  As soon as your item is sold and shipped we will issue you with a 10% listing fee via our secure shop portal, this can be paid by all of the available options listed on our site.  On immediate payment of this we will instruct a return payment of the full sales value, as per the example we would invoice you with £3.50, when paid, we will return £35.00 to you using the same card/payment details entered for the fee invoice.
Gift Voucher - should you wish to opt for a gift voucher for our online store, we will issue you with a voucher to the full sales value and no admin fee will be charged.  Each gift voucher will have a 6 month expiry date and can be used to purchase any items listing on our store.
Pay It Forward Donation - should you wish to donate the full sales value to a charity of your choice then we can do that too, just like in our Loyal Rebel Register program.  
Is there a fee for using the marketplace?
Sadly we cannot offer all options for free, but maybe one day when we are a bit bigger as an organisation we can.  It is only when we return the sales proceeds to you we kindly ask that a 10% fee is paid.  This covers the 2.2% + 20p per transaction handling charge Shopify apply and also a little bit towards the admin team who will be helping you pass on prickly and us all collectively doing our bit to repeal to the act of 'fast fashion'.
Should you opt for a gift voucher or donation to a charity of your choice we will carry the cost of processing the payment and the time to administrate for sure.
How does the gift card work?
As soon as your pre-loved item is sold and shipped we will email you with your gift voucher for the full sales value.  This gift voucher can be used against any products in our store, you can also share this e-gift card with any loved ones for them to use too.
If I would rather be electronically sent the money how does that happen?
We will invoice you for the 10% listing fee, which can be paid using any of the payment options we have on our store as normal.  Once this is paid we will return the full sales value to the same payment card/processor you used for the listing fee.  At no point do we request your card or bank details other than this being handled securely by our store.  This means this information is fully protected at all times.
How long does it take for the payment to be processed?
As soon as you pay your listing fee invoice you will receive an email from our store confirming your return payment is being processed, this may take approx 3-5 working days to reach your account.
Can I donate the sales value to a charity?
Yes of course, when we email you to confirm the item is sold we will ask you to confirm which of our 3 options you would like to choose for payment.  One of which is the donation option, we can donate your sales proceeds to any registered charity of your choice upon proof of the item being shipped to the buyer.
What if I no longer wish to sell the item?
Please email us immediately should you wish to have your item removed from the Repeal-It Marketplace.
If the customer requests a refund for your item what happens?
As the moment we will contact you directly if the request is made within 28 days of the order.  We will issue you with a repayment invoice should you have opted for the payment option so that you can return those funds to us.  We can then forward those funds back to the original customer.  Please note we would only action these steps once the item has been returned to you.
BUYERS FAQS
What happens after I make a purchase?
Once you have ordered your item online, you will receive a notification from our store to confirm your order.  At which point we will also notify the seller to prepare for shipping or collect in person.
Will I receive a shipping confirmation and who from?
When the pre-loved item is being shipped to you by the seller, the seller will send us the relevant tracking information so that we may mark your order as fulfilled.  At which point you will receive an email confirming the full shipping details.
Shipping is charged based on the customers options and not based on the Prickly Thistle Scotland Ltd shipping policies.  The seller of the item will be responsible for the packing and shipping, at which point they will confirm the shipping details so that we can pass this on to you.  The payment you made for your item will not be passed onto the seller until the item has been confirmed as in transit.
We take no responsibility for any custom, import fees, taxes or duties.  This marketplace exists purely to facilitate the resell of pieces of Prickly.
I have not received my item
Please email us and we will assist both, you and the seller to ensure this is resolved as quickly as possible.
My item is not as described
As we are only listing items we created originally we know the product type description will be accurate however as we will not be inspecting items at our mill we are offering this marketplace service in good faith and trust that the sellers are describing the condition of the item in an honest way.  However we do not wish anyone to feel disappointed, so please email us and we will work up a solution as quick as possible!
We assist with refunds up to a 28 day period from the date of order.  Your refund will be processed when the pre-loved item has been returned to the original owner and evidenced.  Your refund will be processed and returned to the card you used to purchase the item.
How can I pay for the item?
You can choose to pay for the item using all of the available options we have listed on our store.  The only exclusions would be lay away and partial-ly at this point in time.
IMPORTANT
Please note our Repeal It Marketplace has been created with the 100% commitment to ensuring loved and ethically made fabrics last.  This has not been established as a 'revenue' generator for Prickly Thistle Scotland Ltd.  As a brand we often talk about #buylesslovemore and as we are manufacturers of new products we absolutely do not want to contradict ourselves.  We aspire to selling less to more people, or should our customers wish to support us further they can pass on 'prickly pieces' they no longer use or wear and then use this as a way to invest in more sustainable items.
We cannot be held responsible or liable for products sold on the pre-loved marketplace as we are facilitators only of ensuring we waste less and use more as a global community.
The Bad-Ass Story of our Existence
Where did it all begin, the why then, the why now and the future of why not?
Officially A Rebel Member Of
Officially A Rebel Member Of