Our four pillars of purpose
inside boundaries of paradox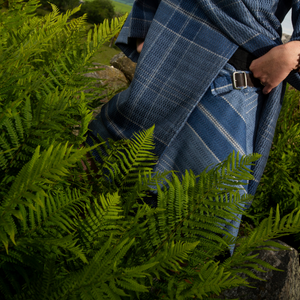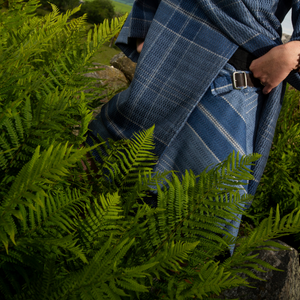 using our voices & hands for change
defined by what we are not
We thought let's make buying good clothes easy, 4 times a year. 
We all want to buy less, love more, buy good clothes that pay fair wages and cause as little harm to the planet as possible.  We also want to save money by avoiding that 'temptation' lure that many 'fashion' brands ping at us constantly.
Solution, the 4 X A Year Club
What does that mean, 4 times a year?
On the 1st April, 1st July, 1st October and 1st January we will take pre-orders for all items listed in our Four Pillars Collection.  The pre-order period will be open for only 14 days each time.  We will email all who are signed up to our mailing list with a little reminder when the time comes and throughout so you don't miss out.  Every item shipped from each 4 X A Year batch will have a limited edition batch label, a bit like a birth certificate, which is pretty cool we think!
Why 4 times?  Well, we thought should any of us be buying new clothing more than 4 times a year? probably not, so we capped it.  How can we promote buy less love more when we actively get people to buy more.... we are walking the walk with this one too!
Why a change on the 14th December now the 1st January?
Update to the below info we shared in April 2022, as of the 14th October we have taken a brave and bold move.... yes we are taking a break from the social platforms, Twitter, Facebook and Instagram.  Nuts you might think, but more will be revealed this coming few weeks as to why, and what are plans are to connect in a REAL way, as we like to call this move all about "Taking Time to be a REAL Rebel" once again....
In January 2022 we started a new initiative called Digital Detox, whereby we wanted to ensure we were not part of the digital overload problem.... So every year from the 1st January for 14 days we will not post anything on social media or send any 'update' emails to customers.  Everyone deserves a couple of weeks off, and if we didn't do it too then we are definitely part of the problem.  But fear not we will be here to answer all enquiries, orders etc, so it will be giving a rebel sh#t business as usual, just giving you a digital break to get the best start you deserve for a new year!  By having our last calendar pre-order period just before Christmas this could also be a lovely gift for that time of year.  Something to look forward to!
Why pre-order?
This is a really good question, because you might be thinking why wait when I could buy from a different brand now.  This is a fair point, and if we did not have any special about what we are doing then we would be struggling with this one.  The great news is we have so many amazing and special aspects to what we do.  Quality clothing, the longest list of ethical guarantees, quirky design and bad-ass service are all part of our Prickly way.  The ultimate aspect is that once you have held a piece of Prickly, you get it.  You might think we would say that, but if you want more reassurance check out the reviews shared by our bad-ass womxn customers from around the world!
How do I order and pay, do you have options?
We have 4 options, to ensure we can make it work for everyone who loves what our clothes stand for and of course how they look.  Add your bad-ass clothing selections to your cart and choose from below;
You can pay in full at the time of order
You can opt to use our Lay Away plan at checkout.  Lay Away is a simple pay-up scheme that has no interest or charges applied, you can decide if you wish to pay for your items over 2 or 3 months and we send you the monthly payment link.  When all payments are made we ship your order.
We also have Partial-ly available as a payment option, where you can completely tailor your own plan, amounts, intervals etc.  All orders are despatched when the payment plan is completed.
You can use your customer loyal rebel points, convert these into vouchers and enter the codes at checkout
When will my clothes arrive?
We carry a small stock of fabrics at all times, super handy that we are also weavers.  Should certain fabrics be super popular at any pre-order period we might have to weave more, that means we guarantee to have your order despatched to you within 10-12 weeks at the latest.  We promise we will always work our socks off to get it to you as quick as we ethically can.  
 Is there limited quantities?
Well the beauty of you buying this way means we can make exactly what has been ordered.  So all of you bad-ass customers who love what we do and why we do it, will have that piece of Prickly that you love.  Loved things last!
I missed the 14 days, can I join the next batch early?
Absolutely, you can join our email list or in between the 14 day periods you can still pay a 25% deposit to reserve your favourite garments ahead of time.  We will email you on the next 1st release date and you can select whether to pay the balance or move onto a Lay Away Plan or a Partial-ly Plan.
Will each batch have the same clothing options?
Good question, the last thing we want to do is put pressure on people to buy something by creating fear that it will not be available in the future.  Should a customer love something but want to be able to order it later in the year it would be wrong of us to say, no you cannot have it and you must buy now.... 
We have in the past created small limited edition runs of fabrics and clothing styles, and our One Off Wonder collection will be the place where we share our creative experiments that will be available throughout the year.  BUT more than anything we want to slow down the constant 'new', the constant sense of urgency to buy.
Our 4 X A Year Collection, will always be in the 4 colours only, for as long as people love the clothing options they will stay just as they are.  The same for our fabric qualities, they will remain.
To hear us talk about the 4 X A Year approach, check out our podcast!
Why are we doing this?
We want to help bring back love, meaning and transparency to the clothes we wear.
This is why we make fabrics and clothing to order in our Scottish Highland's based mill.  We make with people, who are cared for and respected.  We only use natural fibre materials that are kinder to the planet and we only make clothing that has zero waste design solutions as part of their making and it's life cycle when they leave us.  We know you want to wear clothes that come from a good home, and we feel super proud to be a good home for them.
Waste is a major design flaw in the making of clothing.
For too long clothing makers have created vast stores of fabrics and clothing that nobody wants.  They sell it cheap to encourage spending, or use an influencer to sell a fantasy, or even worse than that they sometimes just send it to landfill.  The solution to this is super simple we think, let's make things to order.  Let customers share their sizes, build their own garments and make something that will be loved for lifetimes.  So this massive waste problem just goes away, we now only make things that are loved.
60% of textiles and clothing is made with oil.
Our mission for 2026, is to see the end of all petrochemicals in the production of new clothes.  That is both virgin and recycled, the clothes we wear for everyday life should be made from natural fibres.  Natural fibre fabrics can be reused over and over again, and when beyond reuse then we kindly recycle them back into yarns for making new fabrics.  We close the loop naturally, free from oil!  Sadly most of the clothes made with oil now sit in landfill sites around the world, these are like oil slicks on land, we need to see this end as quick as possible.  Therefore we will only ever make clothes from natural fibres.
The children who are yet to be born.
As a purpose-led business, we know what we do every day is not only judged by the people on the planet today but also those who are yet to be born.  We know if we could speak with them in the future, we would just want to say we tried our best to take care of her for you.  We hope they would say to us, and you our customers, thank you for giving a sh#t!
The Bad-Ass Story of our Existence
Where did it all begin, the why then, the why now and the future of why not?
Officially A Rebel Member Of
Officially A Rebel Member Of