Our four pillars of purpose
inside boundaries of paradox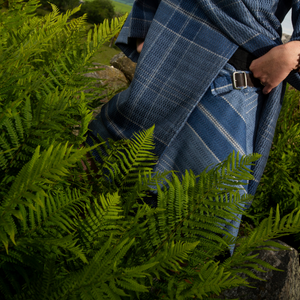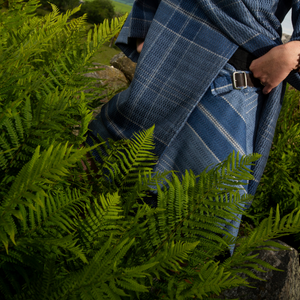 using our voices & hands for change
defined by what we are not
We are super excited to be running our first ever summer series of Blank Canvas Events from July to September 2022, and we will be popping back up our fab cotton canvas tents at our mill, to create a chilled happy space to do something different!
Free workshops and events will be held on the last weekend of every month at our mill in Evanton Industrial Estate.  All events happening from the Friday evening, and during the day Saturday and Sunday. 
Why are we doing them?
We want to use these events to get to know you and have fun with our local community folks and the wider community if they are in the area.   We would love to share behind the scenes insights on why we do what we do and how we do it.  We are nuts about Zero Waste womxn's clothing made from 100% natural fibres, in a good nuts way that is!  We would love to see more of it everywhere, from knickers to nighties, and if we can inspire you all to think about it, then we might just see a planet saving regeneration of womxn who are on it when it comes to wearing our values.  Trust us, we knew nothing about all of this when we started 4 years ago, it's been a massive learning curve for us.
Our free workshops will cover all sorts on how to repair and reuse clothing to basically just having a good old giggle, the Blank Canvas events are blank… because the best night or day out is often unplanned… lets go with the flow ladies and see where it takes us! 
We do have a couple of rules, which we think you will love;
Wear whatever you like, lets embrace the inner style rebel in you!

Laugh lots, life can get too serious sometimes, laughter is the best medicine, and it's good for your core muscles....

No question is ever a silly question, we are all learning and not knowing everything gives us life's surprises
What workshops are planned for July 2022
More information coming soon....
All free events will be held at our mill address in Evanton Industrial Estate.  Also at the end of each workshop you are most welcome to have a tour around the mill and our sewing room - see where we make the sh#t happen!
What is Fashion Free Fridays?
This is a super relaxed night in a tent, where you can literally come in your PJ's!  Bring your own bottle, snacks or if you wish we can order in.  It's a free for all evening where you can ask us anything, see anything, but you also get to see a full demo on what the the weekend workshops are about.  See how we deconstruct clothes to keep them in the reuse loop, and also see how we repair clothes.  If you wanted to join the weekend workshops this is when you can take your own clothes along and get hands on with the projects too.
What happens during the workshops?
Each workshop lasts 1hour 30mins, and in each workshop (run on each day of the weekend) you will either learn how to deconstruct an item of clothing to create something new or how to repair something you love.   Deconstruct themes will be things like old jeans can be turned into a tote bag, trousers can be converted into a skirt, cotton t-shirts can become comfy loungewear.  Repair workshops looks at fallen hems, split sides (not the funny ones yet) and worn knees, but we can literally cover any repairs that people want to learn how to do.
What do I need for the workshops?  
To take part you will need a sewing machine, spare needles etc.  We can provide threads if need be.  If you don't have a sewing machine then you are more than welcome to come along just to see how easy it is.  We have help yourself tea and coffee on site, but if you fancy a snack then grab yourself a packed lunch and it could be like back at school!
Do you have some suggestions?  We would love to hear from you!
By all means get in touch anytime if you have any ideas for what you would like to see or learn at our Blank Canvas Events, by e-mailing shop@pricklythistlescotland.com.
The Bad-Ass Story of our Existence
Where did it all begin, the why then, the why now and the future of why not?
Officially A Rebel Member Of
Officially A Rebel Member Of