Our four pillars of purpose
inside boundaries of paradox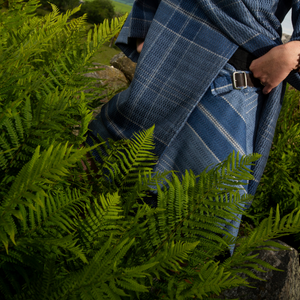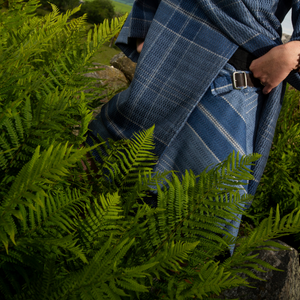 using our voices & hands for change
defined by what we are not
So what makes us wear certain clothes more than others?  One of the reasons is the feel good fit factor.  We are all for making our clothes become your favourites, and to do that we always make sure the best fit size is sent to you!  
We say see-ya to the sh#t sizing guides of old, because how can one size number actually account for about 6 unique dimensions.... Grab yourself a measuring tape and let's get those vitals known!
To make it super easy, all we need are your sizes relevant to the garment you are looking to order.  You select from the drop downs or enter your sizes in dimensions and we will take care of the rest.  On each product page there is a link back to this page to keep you right with the measuring points.  
How does the multi-sizing bit work?
In many of our product listing pages you will see us shout about our love of multi-sizing in one garment.  It's like the secret the other 'fashion' brands don't want you to know about,  because they want you to buy things in a few sizes....!  Well it's not rocket science, we say no to buttons, zips and silly clips and we say bring on the strap and buckle.  With a kilt strap and buckle closure you always get 3" of size range, we use it close at waistbands, bust areas and shoulders.  None of us are the same size all of our lifetime so we truly make clothes that go with your figure flow so they can be with you for that lifetime.
But as an even bigger bonus, by reducing our hardware to the common sense one, we make it so much easier for anyone who wishes to recycle a Prickly Thistle piece of clothing.  No pointless nonsense like sequins and studs on our stuff, just pure bad-ass nature at its finest!
Our Sizing Advice
We love to create clothes that follow form, so we design them that way.  The fabric we weave at our mill has the drape factor in all its natural glory.  All of our clothing lasts longer when it's not under size pressure - the most flattering form is yours!  We have all tried to squeeze into smaller sizes in the past, but after a while we realise that actually this is the one time when less is not more.  So everything we make has the ease factor, let the fabric flow and show us your bad-ass form!
The Bad-Ass Womxn's Vitals Measuring Chart
If you can make sure you have a measuring tape that has inches on it, use this side and take note of your vitals as you go.  If you ever need any help with measuring up then please do email us anytime at shop@pricklythistlescotland.com
A - Bust, the full circumference at the widest area
B - Natural Waist, typically the narrowest circumference
C - Waist to Hip, distance between B and D
D - Hips, the widest part here is best, wear your tape like a hula hoop!
E - Bicep, the circumference of your widest top arm
F - Nape to Natural, this measurement lets us know your body length
G - Inside Leg, measure to where you would like your trouser leg to end
H - Shoulder to Shoulder, the widest point to point distance, if in doubt make sure you are taking the tape from just the drop off point to your arm over to the other drop off point
 "My limbs work, so I'm not going to complain about how my body is shaped."
Drew Barrymore
The Bad-Ass Story of our Existence
Where did it all begin, the why then, the why now and the future of why not?
Officially A Rebel Member Of
Officially A Rebel Member Of