Our four pillars of purpose
inside boundaries of paradox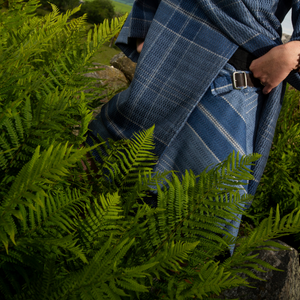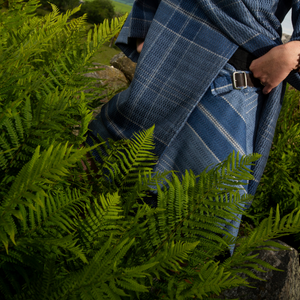 using our voices & hands for change
defined by what we are not
We will always try and send your order as soon as possible, as we know our customers cannot wait to have their Prickly Thistle product!  Currently at the mill we only ship between Monday and Fridays, and each order will be hand picked and wrapped with pride.
We cannot offer free shipping for everything unfortunately, and for lower value orders we hope you understand that we have a little rebel here at the mill who takes the time to pack with care your items and we also work with responsible shipping partners who need paid too.
SHIPPING ZONES & COSTS
We would so love to be in your neighbourhood then you could come see us anytime, and until that day comes we can make sure we send your piece of Prickly safely home to you.  Here is the lowdown for each shipping zone;
UK
FREE Shipping - On all orders over £275
Orders under £275 - DHL Tracked £15.00 or Royal Mail Signed £10.00

USA
FREE Shipping - On all orders over £300
Orders under £300 - DHL Tracked £35.00

Canada
FREE Shipping - On all orders over £500
Orders under £500- DHL Tracked £45.00
EU
FREE Shipping - On all orders over £500
Orders under £500 - DHL Tracked £50.00

Australia
FREE Shipping - On all orders over £500
Orders under £500 - DHL Tracked £75.00 or Royal Mail Signed £50.00
Please note we have opted for fully tracked and signed for services only as we know how precious your order is to you and to us.  It does make it a little more expensive, but you are guaranteed it will never go wandering.
If you have any questions anytime then please contact us at shop@pricklythistlescotland.com and we will better advise on shipping costs and times.  
 EU - BREXIT - DUTIES & TAXES - We are thrilled to share there are no customs duties or charges, what you pay on our shop is the total cost, excluding any courier charges as noted above.  Under the Rules of Origin Trade Agreement, no duties are applied to those businesses in the UK who make their products in their own country.
SHIPPING TIME & COMPANIES
We will aim to get your order shipped within 5 working days for all items in stock at the time of order.  For our made to measure items that are part of in stock collections, we will aim to have your order shipped within 10 working days of receiving your measurements.
If you are ordering from our 4 X A Year Collection then please refer to the explainer page with regards to shipping timelines, as this will depend on whether you are pre-ordering for a live batch or placing a deposit order for the next batch.
We will either use first class tracked delivery services with Royal Mail who will work with the national postal service in your country to deliver the last few miles.  Or we will use our preferred courier DHL for larger items using their express services.
SHIPPING NOTIFICATIONS
When your order has been shipped, the email and/or contact telephone number you provided for contact details will be shared with the shipping provider.  This will allow you to track your order right up to the moment you receive your Prickly Thistle package!
IMPORT TAXES & DUTIES
All prices charged at the point of order will cover the cost of your product(s) and shipping only.  Country specific import taxes and duties out with the EU are then payable by you the customer, these will depend on current regulations at the time of import and should you have any queries around this please do email us at shop@pricklythistlescotland.com.  We will endeavour to assist you with calculating what the charges may be.
URGENT DELIVERIES
Should you have the need to have your order super quick, say for a special occasion, then we will do what we can to speed up our standard shipping terms and options for you.  Please email as soon as you have placed your order to let us know what we can do to help.
The Bad-Ass Story of our Existence
Where did it all begin, the why then, the why now and the future of why not?
Officially A Rebel Member Of
Officially A Rebel Member Of