Our four pillars of purpose
inside boundaries of paradox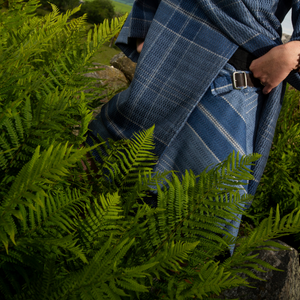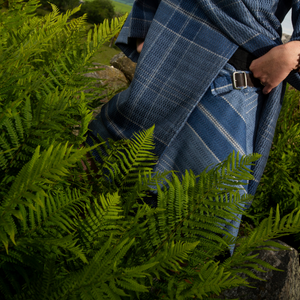 using our voices & hands for change
defined by what we are not
FAQ's Blank Canvas Events
Where are the events being held?
All events are being held at our Pop Up Mill.  The Pop-Up Mill is located at: Unit 11D, Beechwood Road, Evanton Industrial Estate, Evanton, IV16 9XJ 
Are there public transport options?
There is public transport to nearby villages, Alness and Evanton but unfortunately not directly to Evanton Industrial Estate.  This can be be reached by taxi. 
If driving by car, where do I park?
We have space within our mill yard to park your car, should we run out of space then on street parking outside our yard is available.
When should I arrive and where should I go?
Please arrive no more than 15 minutes before your booked session, or if one of the weekend open days then arrival time is 11am.  If you head straight for the large marquee a member of the team will be there to give you a warm welcome.  It is a small site and we will have plenty of signage to help you navigate your way about during our week of events. 
What kind of venue will individual sessions be held in?
The sessions and workshops during the week will be held primarily in our large marquee in our Mill yard.  It will be heated but with good ventilation to keep our staff and guests safe.  So please come prepared for our lovely Highland weather and layer up if that will make you more comfortable.  Some sessions will also include time inside the Mill itself – please be aware that Monday to Friday this is very much a working mill so please adhere to any health and safety signage and stay with a member of the Prickly Team at all times during your visit. 
Do I need to bring anything with me?
For the Yoga session with Finlay Wilson please bring your own mat.  You can bring your water bottle with you if you wish, but there will also be water supplied on the day.
When should I wear my mask?
 For all those required to wear a mask in accordance with current Scottish Government guidelines please take one with you.  When inside both of our tents, the marquee and Bell Tent Boutique your mask will need to be worn.  The exception being when seated during a session or enjoying some food and drink.  For those attending during the weekend days, you do not need to wear your mask when outside all buildings/tents.
Can anyone attend the sessions and Craic Under the Canvas open day?
Anyone is welcome to book to attend any of the sessions with a couple of restrictions:  Under 16's must be accompanied by an adult.  And, for our Tomatin Distillery tasting session, Under 18s will not be permitted to taste any alcohol.  If you are lucky enough to look under 25, you may be asked for photographic ID as per Scottish Licensing Laws.    
What are the Covid-19 Policies and Procedures?
For the comfort and safety of our staff and guests, there will be a limit on the number of persons in the tents at any one time, and all areas will be well ventilated.  We will be following current Scottish Government guidelines and hand sanitising stations will be available at the entrance to the various areas on site.  Please bring your mask and we will let you know when this should be worn.  If in any doubt please just ask.
Will there be toilet facilities on site?
There is a toilet available onsite, which is accessible by going up two steps.
What should I do if I have any special requirements including, but not limited to, food allergies or accessibility requirements?
If there is anything you would like to discuss with us please get in touch prior to the event by e-mailing shop@pricklythistlescotland.com
Will there be an opportunity to purchase any Prickly Thistle products during our visit? 
Absolutely!  We will have a gorgeous pop-up shop in our Bell Tent Boutique where you are welcome to peruse at your leisure after your session and can make any purchases via cash or card.  If you want to familiarise yourself with some of the items available beforehand, please check out our online shop 
Any other questions?
Please do reach out to us via email shop@pricklythistlescotland.com with any questions we have not answered, and we will add these to our FAQ page.
The Bad-Ass Story of our Existence
Where did it all begin, the why then, the why now and the future of why not?
Officially A Rebel Member Of
Officially A Rebel Member Of