Our four pillars of purpose
inside boundaries of paradox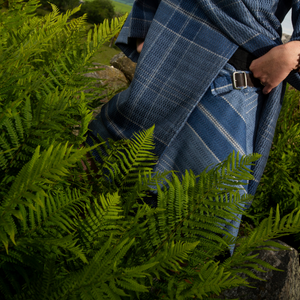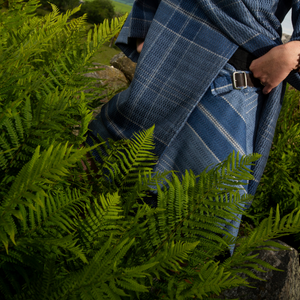 using our voices & hands for change
defined by what we are not
We feel it is really important to speak out about what we believe in.
For that reason, we always make time to take part in events and initiatives where we can share openly and engage in critical discussions to make a positive difference.
We want to educate on the importance of running a business ethically, sustainability and moving towards a circular economy to protect our planet. By participating in these events, we hope to encourage people to think about their impact on the world and how they can do their bit to protect the place we call home.
Here's a list of the 2020 and 2021 events/programmes we were involved in:
November 2021
COP26 Glasgow - The Voiceless Revolution
We hosted a 3 hour event in the Green Zone with Rachel from PlanetSHINE called The Voiceless Revolution - all about elevating underrepresented voices and encouraging those who have influence to use theirs more. We engaged in critical discussion with a range of inspiring guests, watched thought provoking short films and generally brought together a committee of 21st century heroes of all races, ages and genders with an emphasis on the working class - sharing our stories, our struggles, our hopes and our dreams. Watch the full event here
Living Wage Scotland Week - Sustainability and the Fashion Industry
It would take as little as 4 days for a major fashion brand CEO to earn what a garment worker earns in their lifetime. This gross inequality is unacceptable and we refuse to stay quiet while a select few make millions off the back of underpaid garment workers around the world. For the official Living Wage Scotland Week, we spoke about the importance of wage justice in fashion and how it is a crucial part of an equal, regenerative industry.

Zero Waste Scotland - Face It Campaign
Why intensify the plastic pandemic on top of a health one? We cannot and will not sit by and watch this happen so have collaborated in this video with Zero Waste Scotland through their 'Face It' campaign. It highlights our concerns and explains why the ethos of our Mask Of Integrity is a solution for BOTH public and planetary health. Discover more about this project in our Rebel Diaries
Global Saint Andrews Society Programs  
Clare sat down with Managing Director Irené Waldman to define genuine sustainability and what it means in Scottish business today. Discover more about the society here
July 2021
Green Element - Sustainable Business Podcast 
Clare sat down with Green Element host Will Richardson to talk about her journey to becoming an ethical tartan designer/manufacturer and all the realities of running a business sustainably! Listen to the podcast episode in full here.
June 2021
Enterprise Nation - Festival of Female Entrepreneurs 
Enterprise Nation is the UK's most active small business support network, recognizing the importance of independents now more than ever! On the 25th June they held a flag-ship virtual event for Scotland that celebrated and elevated 200+ women in business, in which Clare shared her story. She also joined a panel of key industry players to critically discuss the reality of sustainability. You can watch both sections here!
March 2021-April 2021
Living Wage Scotland
We were already doing it from day 1 and in August 2020 we became an official Living Wage Scotland employer.  There is only just over 300 businesses in Scotland who ensure that every single employee is paid the living wage (which is optional and above the minimum wage). Early in 2021, Living Wage Scotland invited us to be 1 of a small group of 8 selected Scottish businesses to promote the importance of paying a wage that allows all employees to thrive and live a quality life.  To recognise what we do, they created this film about us.
8th February 2021
PhD annual symposium 'Getting a Sense of Industrial Biotech'
Industrial Biotechnology Innovation Centre
8th December 2020
XpoNorth webinar
How three creative businesses have adapted through the pandemic
11am - Link to online event registration
30th November – 3rd December 2020
BEYOND Conference - Clare's Speaker Profile
Our session Augmented Fashion is part of the Creative China Stage 2nd December 1-2pm. Link to the programme.
11th November 2020
Make It Smart Hub

28th October 2020
Institute of Occupational Medicine – Live Stream
21st October 2020
RGU sustainable fashion & textiles
The Bad-Ass Story of our Existence
Where did it all begin, the why then, the why now and the future of why not?
Officially A Rebel Member Of
Officially A Rebel Member Of