Our four pillars of purpose
inside boundaries of paradox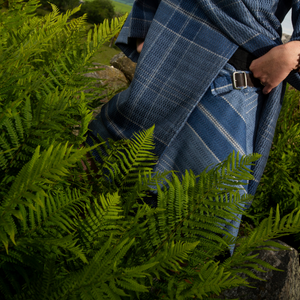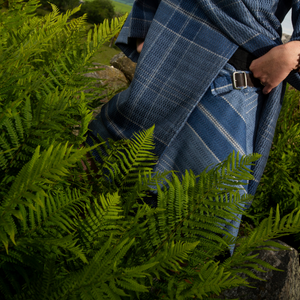 using our voices & hands for change
defined by what we are not
Why cannot I see the product I selected?
This product has been created with exclusive access given to our VIR Club members only.  If you want to read more about this cool community then please check out the VIR Club info page.  Once you become a member you are in!
But I am a member of the VIR Club?
If you have been redirected to this page after clicking a link via a VIR email, then please make sure you are logged into your store account on our website.  You can then click view the private preview from your account dashboard.
How do I join?
All you need to do is add your preferred monthly subscription amount to your basket and checkout!  You can get signed up anytime, just by clicking on VIR Membership
There is no shipping charge with this item, and we will send your VIR Members card with your first order, we know you won't mind us not incurring carbon miles for a wee bit of wood, even though we know it's a pretty bad-ass wee bit of wood!  Whenever anyone flashes a plastic gold or platinum card again you can just show them your VIR card and let that mic drop!
If you wish to subscribe and include other items in your basket that is all good.  But we just want to give you a heads up on orders containing additional items that you wish to pay for via one of our Payment Plans (Lay Away or Partial.ly).  We suggest that you place a seperate order for your VIR Membership as full payment of your order will be processed on everything at the checkout. 
Should you have any questions then please reach out to us on email anytime, we love saying hello! shop@pricklythistlescotland.com
How do I access the previews?
As soon as we have any new items added to the VIR Private Preview Collection, we will send you an email to confirm what has been added with a direct link to the collection page.  In order to the view the items you might need to login to your customer account, if your device has not stored your account details.
You can also view the VIR Private Preview Collection anytime, by clicking on the VIR Preview link listed in the Explore section at the bottom of every page.
So how does it work?    
On every three month anniversary of your subscription we will gift you your FREE points and add these to your personal

 

Loyal Rebel Register

 

account.  For example with a £10 membership we will add 90 points four times a year, which equates to an £18 Loyal Rebel Gift.  You will also have £120 of points from your paid subscription to redeem.
Your monthly subscription points will be added monthly upon payment and can be redeemed anytime.  For example, for your £10 membership we will add 200 points for every payment made.
At any time you can redeem your points and convert them into vouchers for using on our store, online or if you ever pop into the Mill in the Scottish Highlands.  Remember your FREE points are only added on each three month anniversary of your membership, we will email you each time to confirm they have been added.
When you redeem your points for voucher codes, you can share this with anyone.  Just simply use your voucher to purchase a gift voucher online and you can send this to them.  Please note all redemption codes are linked to your customer account, and vouchers will only apply when purchasing as a logged in customer.
Your subscription payment will be debited every 30 days (monthly) from the date of placing your order.  With your first payment being the day you subscribe.
You can cancel your subscription at anytime, however we can only award the VIR points for each completed three month subscription period up to the date of cancellation.  Please just email shop@pricklythistlescotland.com to confirm, this email will be used as the formal cancellation notice.
The FREE points award and your monthly subscribed points have no expiry date on your account.
There is no maximum number of points any Loyal Rebel Register account can accumulate.
The Bad-Ass Story of our Existence
Where did it all begin, the why then, the why now and the future of why not?
Officially A Rebel Member Of
Officially A Rebel Member Of