Our four pillars of purpose
inside boundaries of paradox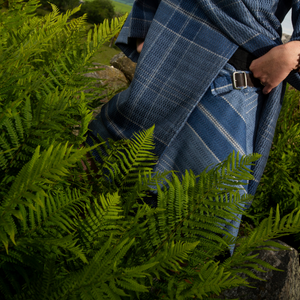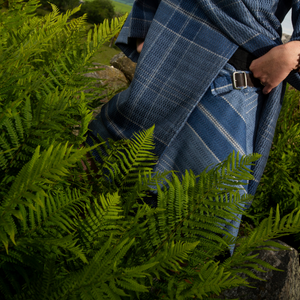 using our voices & hands for change
defined by what we are not
Keeping It Real, has to be our first pillar!  We strongly believe in staying true to who you are, embrace your successes, your failures and your truth - they make you who you are.  By sharing our learnings we want to share our commitment to continuous bad-ass improvement.  You, our customer, the womxn who gives the same sh#t as us, we hope you salute us for this level of courage and transparency.  It becomes inspiring, it's shareable, it changes society and mindsets for the greater good.
So, Let's Keep It Real!
Pillar Issue : Premises Address
Issue : People say to us, your mill address doesn't sound very 'premium' with an Industrial Estate address?
Action : We don't move, we stay!  We refuse to spend money on vanity projects just to 'look' the part.  Is it not better to create more jobs first, and when the time comes that we run out of space then we have an agricultural steading that we will restore into a permanent home.  This was our vision back in 2017/18 when we did our crowdfunding Plan B, covid came and it's a new Plan B, but we will get there eventually.  We will always say no to a fancy 'millionaires mile' store, because how is having a store loaded with security guards and people watching you fun?  We welcome you to the mill like it's our home!  Have a laugh with us, see exactly where we make everything, meet the team and experience the reality!  Summer 2022 will be our first full season of Blank Canvas events, so why not come see for yourself!
Pillar Issue : Expensive?
Issue : What you make is so expensive compared to others?
Action : First thing is to try and not compare apples with pears, they are both fruit but they are fundamentally different.  We are proud of the processes we use, where we value the person over the machine.  Textiles and clothing made in this way gives you something that automated mass produced equivalents never can, pride in that you are wearing your values!  We are also very proud about our commitment to sourcing ethically and with environmental respect, we do not want to work with people who cut corners, to do the right thing does cost more.  You pay fair wages, you operate safely, you use green energy, you typically make less but invest in quality.  Read all about our process and pricing transparency to see how the numbers do add up.  You can also check our supply chain info and map, and always remember if you cannot find what you are looking for email us!
Pillar Issue : Affordable
Issue : How can we afford to buy your products?
Action : We recognise that purchasing anything that has not compromised people or the planet has a price, but the right price.  We hear you on the affordability, as we typically pay more to all of our suppliers also.  We want to be real about being inclusive and accessible, we definitely do not want people to get into debt.  We have a couple of actions on this, first we have have our 4 X A Year Approach to ordering clothes and we also have our payment plans available to all.  Our third action is our VIR Membership, where we give back more to those who sign up to supporting us through the good times and the bad.
Pillar Issue : Post Consumer Waste
Issue : Are you doing anything to help stop clothing from going to landfill?
Action : We have a Repeal-It marketplace on our store.  This is for all customers to use should they look to pass on their pieces of Prickly.  We know we do not have thousands of pieces out there, but we do know demand for our artisan collections are high.  Our marketplace exists to help create a global meet-up space for people who might want to own a past piece of Prickly.  Meantime, we are also working on textiles recycling projects in Scotland, check out our Activism & Action page for more!  But there is more, new for 2022 we have launched our Anti-Landfill Label initiative, read more here.
Pillar Issue : Real Images
Issue : We cannot help get a bit annoyed with the amount of fake images used by brands selling clothes?
Action : This has been a big one for us lately, models, influencers, hair, make-up, planned location, planned outfits, skin complexion matches, do they have the right look, do we have the right light, do we have the right props in the background?  The list is endless, and meanwhile nobody think's wait this is all fake?  Do you not think customers want to see the people who make all of this?  Do you not think customers want to see where they do it?
So we do the later, we keep every single image real - the fun, the frustration, the people, the place.  Yip, it's all real!  We live in the Highlands of Scotland, but we do not live in castles, we do not get full Highland dress on every day, we do not sit with a whisky and roaring fire everyday.  We work, we care about the impact we make not just in the Highlands but everywhere, we are real!  Oh and we make bad-ass amazing clothes for womxn, like us, who give a sh#t!
Pillar Issue : You Can't Say That
Issue : Since we started our mill in 2018 we had countless people say to us "you can't say that?"  It took us 4 years to realise that actually we can say that, so we do and we will, with truth and kindness.
Action : In the very beginning, all of our communications tried to be everything to everyone, we thought that was what people wanted, and that was what we had to be.  With tartan being the core of all our fabric designs, it's hard to not be constantly pulled into the tartan tornado that has been nearly 300 years in the making.  That's not to say we do not respect the past, we actually think that what we are doing today shows that more than anybody else does (ooooo you can't say that!)  The fabric of our nation is symbolic of pride, honour, integrity, inclusiveness and courage to stand up for others, your fellows.  What could be more appropriate for the clothes of the global womxn who give a sh#t.  Tartan was worn, it was a way of wearing you values, your loyalty, the side you were on!  If tartan is made from petrochemical synthetics in an untraceable supply chain, turned into a single use gimmick item that is only worn once a year, we say please stop!  With so much to say on this pillar of keeping it real, we started a You Can't Say That Podcast in 2022, let us know what you think!
Pillar Issue : Failures
Issue : By nature we tend to only share the stories about the 'wins' and the 'oh we know them'...but behind the scenes we can be sitting with our head in our hands thinking "sh#t, what are we going to do now?"
Action : From a failed initial crowdfunding campaign in 2017 to the birth of Plan B in 2018, we have never hidden our failings.  But what we did not do until now is celebrate them, celebrate that we overcame them, we did not give up.  Our top failures since we started, that are also badges of honour for us, are:
First crowdfunding campaign failed, we did not reach our all or nothing target.  We very nearly gave up, but Plan B came along and here we are, still waiting to complete Build The Mill.  We have the building waiting for us to restore, but we need to ensure we have a steady bad-ass business first.  Patience is never normally a bad-ass virtue, but we are learning!
We entered into a licence deal that cost us.  In 2019 we were approached to partner under licence which all sounded amazing.... they loved our ethos, our commitment to integrity and sustainability.  We created a collection, we love the collection, we wanted to do more with the founders of the story that was being licenced, but it just went round the houses unfortunately. They put us forward for an award that they wanted to win, we were short listed but did not win.  Lots of ideas and promises, and well it did not work.  Won't be doing that again....
We became our own worst creative enemy and ended up with too many products, themes and collections.  We started our online store in January 2020, it was fairly limited back then, but in two years it grew and grew with so much on offer it was difficult to manage operationally and difficult to clearly define what we actually did in a clear and concise way.  We simply were doing too much.  That all lead to this new website for our 4 year anniversary, and right now we hope this does not end up being number 4 on our top failures so far list....
The Bad-Ass Story of our Existence
Where did it all begin, the why then, the why now and the future of why not?
Officially A Rebel Member Of
Officially A Rebel Member Of